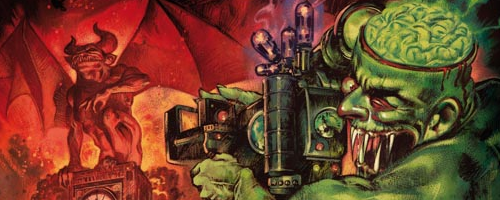 And so another FrightFest has passed. We only got to see about half of the films being shown on the main screen this year and there was a distinct lack of people turning up to represent their work. Maybe the riots scared them off. Pussies.
Alas, we had to give Sunday a miss. Thanks to RBS blocking our attempts to buy weekend passes on grounds that paying that much for cinema tickets simply must be fraud we had to get individual day passes and could only get them for Thursday through Saturday and Monday. We toyed with idea of buying individual tickets for any films we were interested in but then we would have had to sacrifice eating.
Regardless, the festival as a whole was no less awesome for it and what we did see was pretty strong. And we walked past Rick Wakeman at one point.