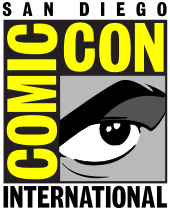 Never have I been more gutted not to be at San Diego Comic-Con.
While I appreciate that one of the things that made the original Avatar: The Last Airbender (aka Avatar: The Legend of Aang) so good was that the three season story arc was set before development even began, that didn't stop me feeling a degree of bereavement after it had finished.
But having been a fan of the likes of Buffy the Vampire Slayer and Red Dwarf since they began I'm all too aware of what can become of a show when the creators have no end in sight at the start. Ending a show while it's still amazing and doing something new with new characters is definitely the way to go.
Admittedly, even Firefly never got me caring as much about its characters as A:TLA did so knowing that they're all dead in this new series (and that Aang died relatively young) is a little sad but at least it keeps things fresh. And it's pretty sweet that there's a character called Mako. Who has a pet Fire Ferret. I want a Fire Ferret.