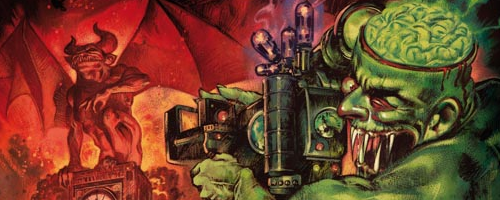 FrightFest is a comin'. Alas, no weekend pass this year due to RBS being staffed by scrotums. Instead we have day passes for Thursday-Saturday and Monday. Which works out more expensive. Bah!
Anywho… This year I will be most looking forward to:
As far as Sunday is concerned I'm not too gutted. I'm in two minds about missing The Divide – on the one hand I love me some post apocalyptic shenanigans and I'm always happy to watch the Michaels Biehn and Eklund but on the other hand the oh-look-another-movie-about-the-evils-of-human-nature tagline is really off-putting: "To survive the end of the world you must first survive each other" – and after being sold on the words "a double John homage from Hughes to Carpenter" I would have liked to be seeing Detention but there should still be tickets for individual films available on the day so I shan't be expressing any real disappointment just yet.
Unless of course no weekend pass means no lanyard. Then I'll cry.
In the meantime, the necessary preparations are afoot. I shall be remaining pizza and snack free (except at weekends) from now until August 25th so that I'll be free to enjoy a diet of hotdogs, nachos and Corona when the time comes. Closer to the date will be haircuts and the annual eyebrow tint and who knows, I may even do some exercise between now and then.
Bring on summer!