I'm no expert on the Twilight Saga. I've never read any of the books and I've only sort of seen two of the films; they were on as background noise and my lasting memory is that they were nicely made but didn't draw my attention.
I have nothing against them personally, they've just never interested me. I've read a lot of negative things about them but as every tirade against them I've seen has at some point included the words "I will never read them" I'm not about to let those uninformed sentiments influence me.
But I am a fan of Buffy the Vampire Slayer (five out of seven seasons anyway – bitch should've stayed dead). However, I've always considered Buffy Summers herself to be the weak link of the show.
There are a lot of anti-Twilight memes out there with the recurring themes of paedophilia, necrophilia and bestiality, many of which include comparisons to Buffy. Buffy staking Edward is a popular theme. As if Buffy would ever stake a broody, "vegetarian" vampire. She'd let him stake her.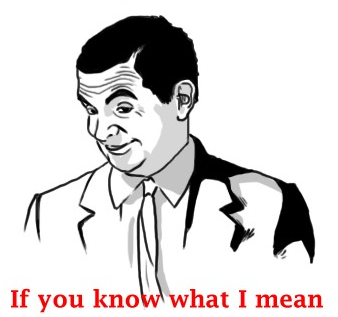 But even putting aside the (seemingly lost) irony of such memes, it strikes me that they are all built around certain pretences:
That Buffy wasn't fifteen years old when the two hundred year old with a physical age of twenty six fell in love with her

That Angel didn't stalk buffy for a year before the two of them finally met

That Buffy wasn't underage* when she and Angel slept together

That Buffy can't be reduced to an irrational, self destructive wreck by the mere thought of a penis

That Buffy had a stable relationship during the show's seven season run
And on that note…
Buffy's Track Record:
Angel: A self pitying undead "paedophile" – Seriously, if Edward's a paedophile** then Angel definitely is!
Parker: Manipulates Buffy into bed then dumps her leaving our heroine to moon around asking "why doesn't he want me?"
Riley: Ah, stable, dependable and utterly devoted to Buffy. It's a shame about that whole Buffy not loving him and only using him to get over Angel thing. Riley mate, she never deserved you.
Spike: Yes, he genuinely loves her but their relationship is built on mutual abuse, both physical and psychological. And there is that business of him trying to rape her. But it's OK because he's really, really sorry about it afterwards.
I can't comment on Bella but I would hardly call Buffy a role model for girls in love.
So why the pretence? Is this another example of the Whedon Double Standard? No other man could treat his eponymous heroine the way Joss does and not come under the scrutiny of Pink Raygun or the like. Or does Buffy's physical prowess (which was forcibly bestowed upon her by men) cancel out her emotional weaknesses? Or is it simply that Twilight's anti-fanbase is so strong that people can say anything, no matter how detached form reality, so long as it's negative and be applauded.
Is there such a thing as the Psychology of Fandom? If there isn't, there should be.
*in California, where the show is set
**just to clarify, it's only paedophilia when one party is prepubescent, not merely underage – just had to get that piece of pedantry out of the way